Reactions in Teletherapy
Reward and redirect attention with fun animations
Want to praise your patient for doing a great job in teletherapy? Need to draw your patient's attention back to the screen? Send one of our Reactions, a 3 to 5 second animation with sound effects kids love. Choose from fireworks, ninjas, rainbows, bubbles, and many more!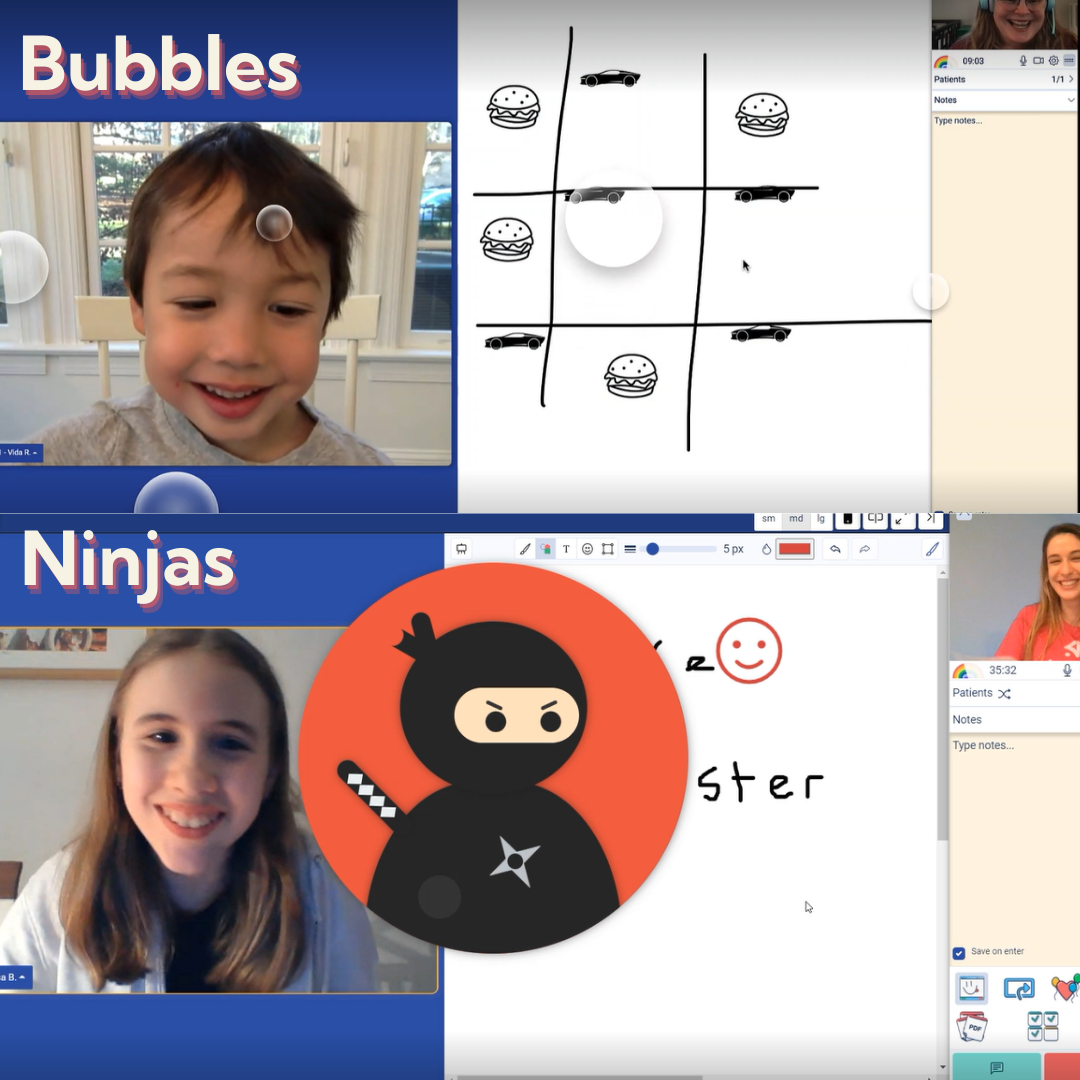 Keep kids engaged and focused in teletherapy
Reactions are a great way to keep kids entertained and motivated during teletherapy. Every child is different, but with so many options, there's something for everyone. In group therapy sessions, send a Reaction to all participants, or choose a different one for each patient.

Get started with Reactions by signing up for a free teletherapy trial or requesting a demo today!
Schedule a teletherapy demo
Sign up for a 1-month trial
Watch Reactions in action!
Start your free Ambiki trial today the platform tailored specifically to the needs of SLPs, OTs, and PTs.