Schedule your Ambiki demo
Tour the EMR platform by therapists, for therapists
Why sign up for a demo?
At Ambiki, we're not interested in sales calls. When you sign up for an EMR demo, what you'll get is a conversation. We'll discuss your practice and its pain points, from productivity to documentation to progress tracking and more. By the end of the demo, you should walk away knowing exactly how Ambiki's automations and various features can help improve your practice.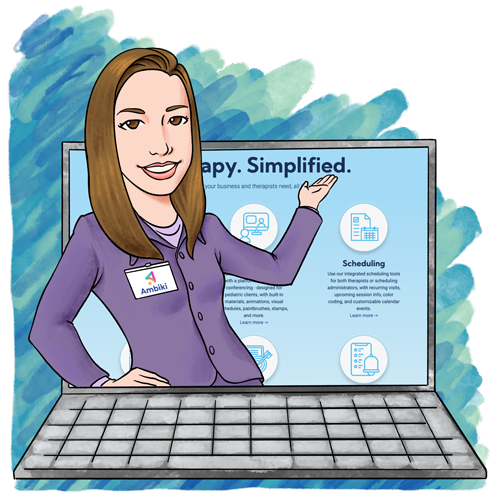 A one-hour video call can make all the difference
Meet your Ambiki guide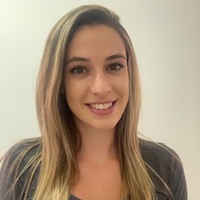 Bailey Morgan is a CCC-SLP with experience working in schools, private practice, homecare, hospitals, and skilled nursing facilities. After being burnt out herself by the heavy demands of the therapy field, Bailey is now committed to developing high quality technology that is accessible, intuitive, and easy to implement for therapists and practice owners.
Your demo itinerary
Want a sneak peek inside an Ambiki EMR demo? After we talk about your practice and its pain points, we'll take an in-depth look at our platform, which includes:
Schedule: Discuss the unique ways your practice schedules. Whether therapists schedule their own session or an administrator schedules for them, Ambiki can help streamline scheduling across your practice.
Billing: Examine your practice's income streams. Ambiki supports automated insurance billing, automated ERA storing, Superbills, and credit card/cash payments.
Documentation: Take a look at how features like our Custom Form Builder, IEP tracking with automated Pacing, progress tracking, and automatic alerts can keep your documentation on time and reimbursement ready.
Software management: We'll review business needs like permissions and supervisor roles to manage your software the way you want it.
…and so much more
Ready to chat? Schedule your demo
We're not just any other practice management platform. Ambiki was built by therapists, for therapists. Sign up for a demo today and see how we can revolutionize your practice so you and your team can focus on what matters most: your patients and their progress.